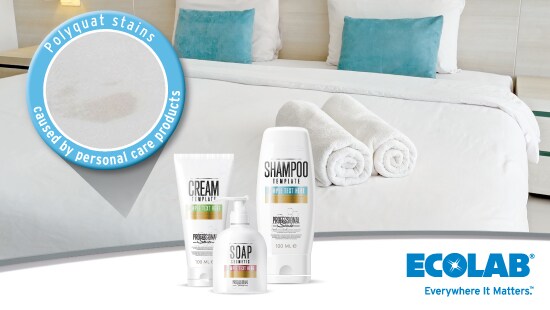 Turbo Colour Protect
Solution against polyquat stains
Polyquaternium compounds are commonly used in cosmetic and personal care industry (shampoos, shower gels, body creams, hand sanitizes and others) for their thickening, softening, anti-static or moisturizing properties.  They irreversibly bind to the textiles and create invisible stains at first. When in contact with soil in washing liquor, they turn into colored stains which are impossible to remove.
Turbo Colour Protect is a unique solution to prevent fixation of polyquat stains on your textiles, but also to protect them from greying and colour transfer. 
Main Features
prevents the fixation of the polyquat stains
prevents cotton and polyester textiles from greying
prevents dye redepositioning on the fibre
For more information please download the Turbo Colour Protect datasheet


Related Programmes
No related program pages were found.